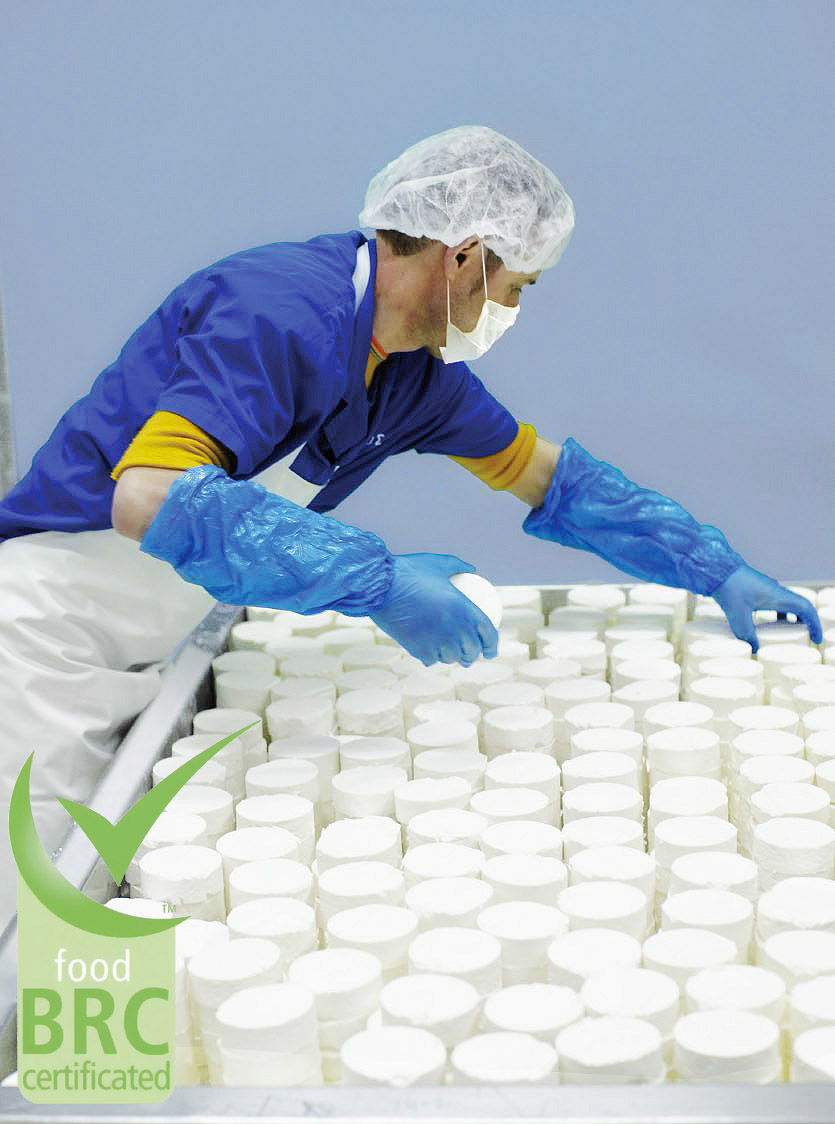 The main concern of Hotos SA is meeting the national and international legal standards of hygiene and safety,
as well as the requirements of its customers.
Working towards achieving the above:
We apply a Quality Management System according to standard IFS Food, Version 6, and a plan for safety and hygiene products (EN ISO 22000:2005) for the production of Feta cheese, Manouri cheese, Goat cheese, Myzithra, Anthotyro and Sheep Yogurt. Furthermore, we have adapted the systems and business requirements of the BRC British standard "Global Standard For Food Safety", in order to meet the demands of the international market.
By implementing the Quality Management System, we seek to achieve specific quality goals for products, production, sales and customer satisfaction.
The CEO is responsible for implementing this policy, which is reviewed annually as to its adequacy and appropriateness with respect to customer requirements and to legislation.
Quality Management Systems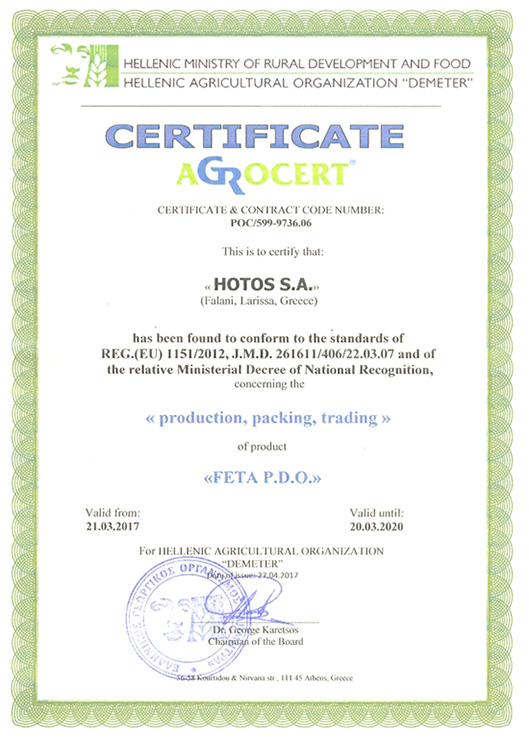 STANDARDS OF REG.(EU) 1151/2012, J.M.D. 261611/406/22.03.07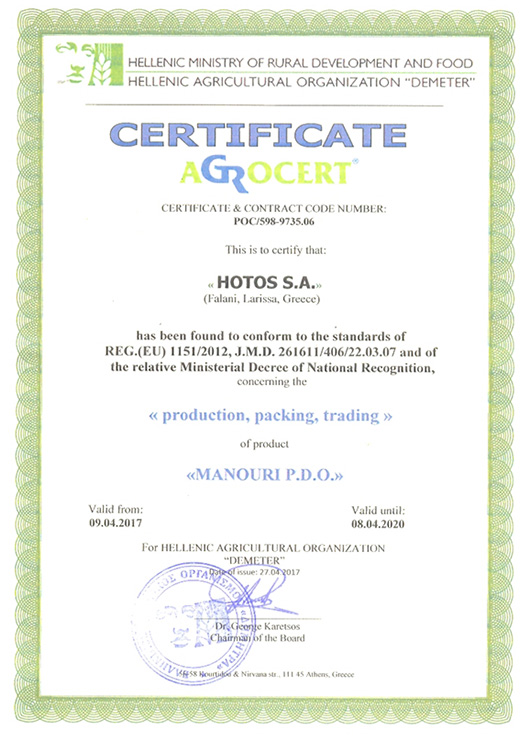 STANDARDS OF REG.(EU) 1151/2012, J.M.D. 261611/406/22.03.07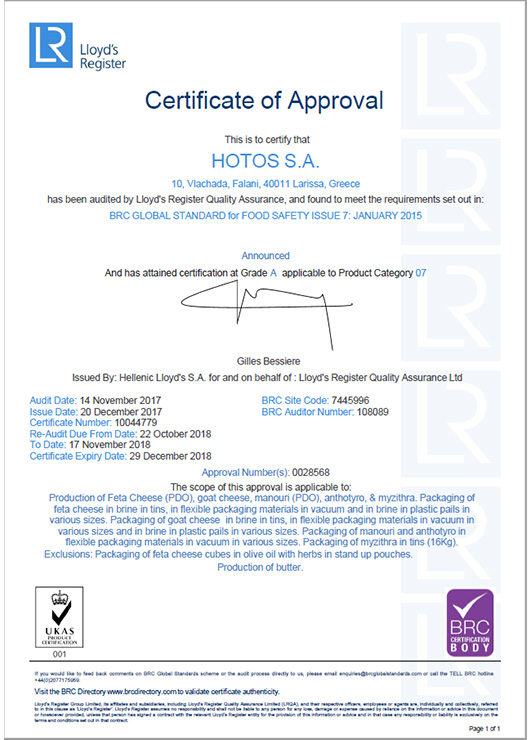 BRC GLOBAL STANADARDS for FOOD SAFETY ISSUE 7: JANUARY 2015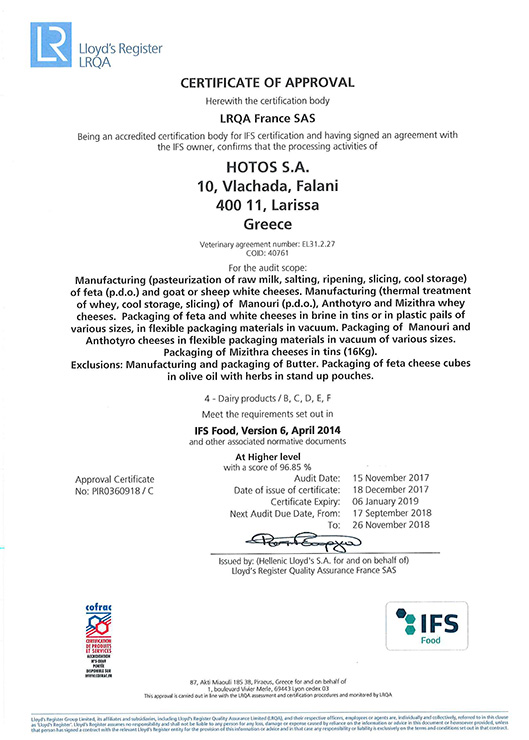 IFS Food, Version 6, April 2014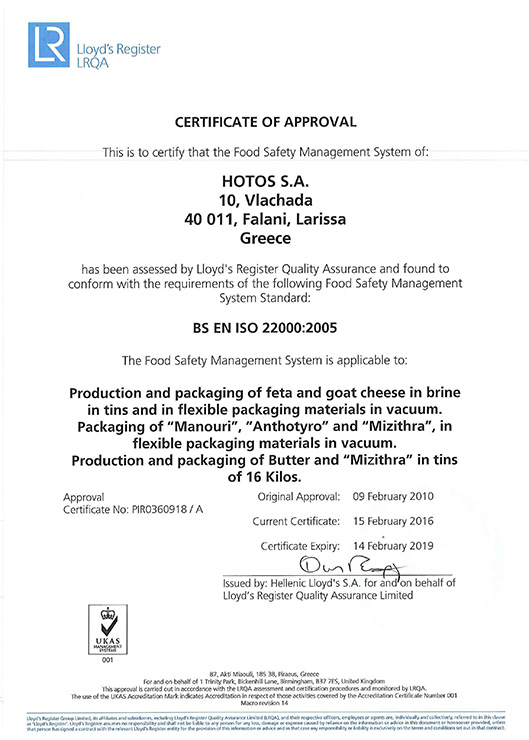 BS EN ISO 22000:2005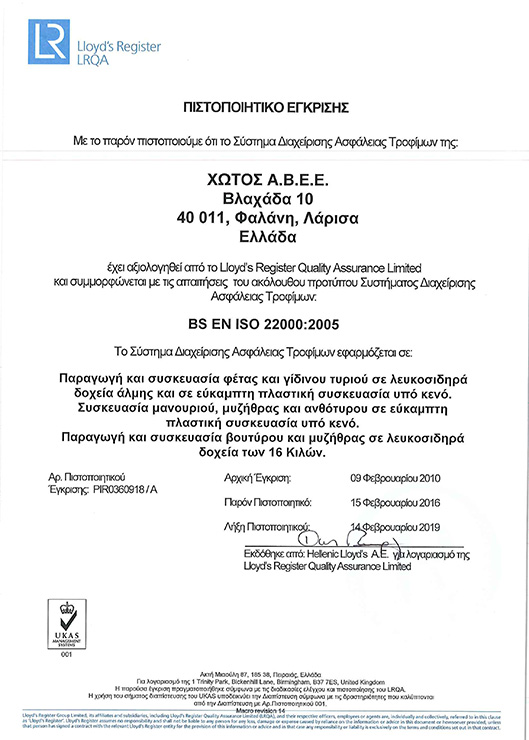 BS EN ISO 22000:2005
HALAL Certification Services GmbH
Protected Designation of Origin